"Inspirational, humbling, motivational and thought provoking as always. Thanks for what you do" – #WhatTheySay
Hubert and Horatio Are Growing Up!!
Thursday 5th January 2016 is a very special day in humanutopias history, this day marks the official birthday of hu and this year we became a teenager! That's right, it's been 13 years since two teachers, both with a desire to help young people make positive changes and improve their life chances come together to create the company we all know and love today.
Since creating the company Graham and Carlo have spent the last 13 years travelling the country inspiring young people, spreading their ideas across the nation. Not only have they inspired thousands of individuals but they have also recruited and trained young people who have been affected by the programme to do the same which has created the group of 20 strong individuals who you now know as the humanutopia team.
Each member of the humanutopia team brings something unique to the dynamics of the company, be it humour, organisation, courage or determination every person brings their own "ness" (if you have seen our courses you will have a better idea of what that is).
Every week the hu team travels to the far reaches of England to deliver our unique and inspirational courses in schools but with this comes a lot of travelling and time in hotel rooms away from homes, families and loved ones but in all honesty the humanutopia team isn't really a 'team' at all, it is a family in itself always willing to welcome new members, always looking out for each other and always with the companies best interests at heart, this is something that has been built up over the past 13 years and turned us into the well-oiled machine that you see whenever we walk through the door.
As well as the amazing team we have assembled we have also managed to win ourselves the YEUK Youth Friendly Small Employer award two years in a row!
This year has been incredible for us, from leaders at all levels within our diverse group of individuals to all of our achievements and the incredible young people we have had the pleasure of meeting over the past 12 months, we can't wait to see what 2017 has in store for us and we hope you come along for the ride!
You're Hired!!
Every year at humanutopia we search far and wide to find heroes and young people who have excelled and would make the best candidates for a job with us. Last September humanutopia took on 5 brand new apprentices and this year will be no different! Starting this January the application process opens once again as we look for the young people who show they have what it takes to be one of our facilitators.
You would be surprised at just how much you have in common with our team, you may love the idea of a job with humanutopia but are too nervous or feel you're not good enough to apply, if this is you then you need to read this! Chris has written an article about the first time he experienced a humanutopia day and everything that happened between then and him getting a job with us 5 years later!
To be in with a chance of getting a job with us there are a few things you need to do first; You need to have finished education, be this school or college and also done work experience with us (don't worry, there is still plenty of time!). Being a hero is preferred but not necessary as long as you have taken part in one of our sessions.
To apply just send an email Hubert telling us who you are, what school/ academy you met us in and why you feel you would be right for a job with us. Contact Us
humanutopia Apprentices 2016
Our 2015/16 apprentices reflect on their journeys with humanutopia so far
Busy Busy Busy!!
Now it's January we are well on our way to the summer term. Last month our team attended various conferences and pulled in leads from brand new, never before worked in schools and academies. This term is set to be one of our busiest yet, having our four delivery teams out working in various schools every week means we are now very high in demand and trying to fit in schools where possible.
To make sure you don't miss out on having our team in your school get in touch and book us in your calendar soon, either email us directly or contact us through our website.
'Who Are You?' Now we ask 'Who Am I?' instead!
Over the years our flagship course entitled "Who Are You?" has had many looks, feels and levels of impact but now we focus on asking the question "Who Am I?". The reason being that it puts the focus on the young person's point of view and about their own self-reflection.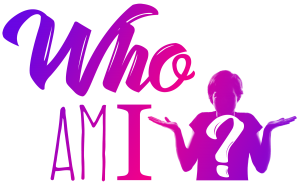 With the new name comes a brand new logo, part of a new series of logos we have been working on for our courses. We wanted to give Who Am I a fresh new look to keep our brand current and appealing to our audiences with a combination of new fonts and neon colours. We also made the conscious decision to include people in our new logos – after all, it's what we are all about. We hope you like them! "Who Am I" contains all of the hard-hitting, motivational, inspirational messages with some new ideas and ice breakers.
Who Am I is in schools now so book in now to be one of the first and see the latest instalment in our course catalogue!
You don't know that you don't know
Everyone that has come across us before knows that we run courses for students in schools but not everyone knows that they aren't all the same! Our courses are designed to fit around your school and the issues you or the year group may be facing. Here are a few courses that we run that you may not know about, to find out more click the image or title;
Many Year 11 students when the finish line is in sight, just need a new, fresh impetus of encouragement and sometimes when strangers are giving that support it seems to have a bigger impact.?
Our teacher courses are ideal to help educators and school staff to acquire new teaching strategies and useful skills to improve their classes.
Our summer transition camps are unique in two very powerful ways. Firstly they are run by young people for young people and secondly, the main focus is on ethics; honesty, awareness and responsibility.
Our corporate social responsibility events are specifically created with socially aware companies that are willing to make a difference in the lives of young people.?
New year, new hu
As mentioned earlier in the newsletter this year humanutopia celebrates its 13th birthday, with that we thought we needed a change, now introducing our brand new website!
Starting in December we began counting down to the big launch on social media, in this countdown we used hints and teasers of what was to come.
The new website has a lot of brand new features including a background on who we are, blogs written by the hu team, profiles of each of our team members, how we train our teams and more in-depth details about our courses.
There are plenty of resources for you to take a look at like an extensive FAQ section, a full list of the schools we have worked in and even get the first look at our brand new videos that are yet to hit our youtube channel! Got any questions? Get a quick response using our brand new live chat feature, answering all of your questions as and when you have them!

Get Involved!
Every time we put one of these newsletters together we have our audience involved and try and showcase the best of the best and give people the recognition they deserve. Over the years we have featured people in our newsletter in many ways, we've featured outstanding heroes and even whole academies for their amazing contributions.
For the past few issues we have actively sought out individuals to feature in it but now we want to try something different, we want to hand it over to you! The most outstanding heroes, teachers and schools are the ones that carry on the amazing work when our teams aren't in the school.
To get the candidates for our newsletter features we want YOU to nominate these people! The person, people or academy you nominate must have an outstanding contribution to something humanutopia, be it being a great leader for the heroes in the school, running their own successful project in the community or even having creative ideas on how to deliver our icons.
To nominate your candidate simply email Hubert letting us know who you are, where you're from, who you're nominating and why.