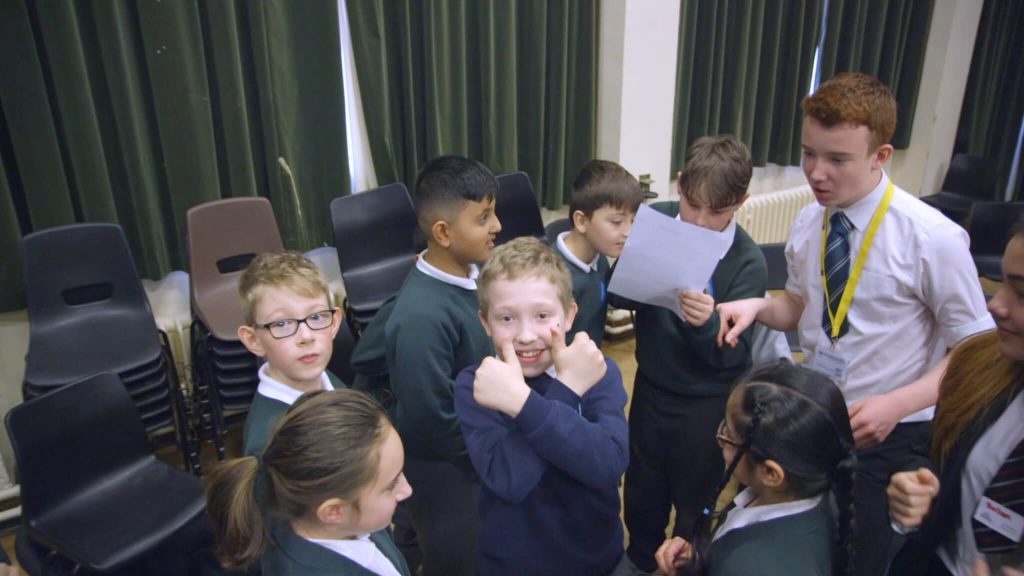 About 5 Live
This course will empower students to feel positive about themselves, their future and their relationships.

This is a values driven programme, in which students will complete a series of challenges to explore the concepts  of honesty, awareness and responsibility.

Students will interact and work with students from other schools in the knowledge that they will be in year 6 soon.

The programme highlights the importance of developing key life skills and promotes making changes in order to take control of their life.
Outcomes
To provide students with the opportunity to reflect on the important role they will play as leaders in school

To provide powerful teaching moments in which all young people can see why diversity is so important

To  challenge the students to reflect on how authentic or not they are in school, helping them to understand the root causes of inauthenticity.

To inspire young people to be proud of themselves and to provide platforms on which to share their individuality.

To highlight and celebrate the importance of developing a wide range of important lifeskills and qualities.
Don't take our word for it…
"humanutopia has transformed relationships across the school. It has enabled every child to feel a valued and cared for member of the school community and it ensures that every child has a voice beyond their class room."

– Lorraine Dolan, Headteacher, Holy Trinity & St Silas Primary School