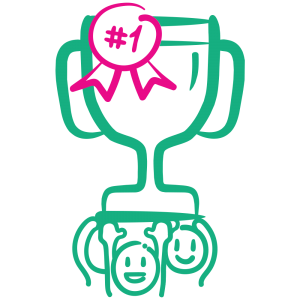 As the number one choice of externally provided leadership and volunteering programmes in UK schools, we have inspired over 35,000 young people to become heroes.
500 Partner schools and counting...
Students go through a whole range of emotions but they left feeling empowered and like they can take control. Having a difference voice saying this in such a powerful way is priceless for us. Massive thanks to humanutopia.

– Vic Goddard, Co-Principal, Passmores Academy
Together, we can combat issues around school; any barriers Year 7s might have to cross – we are there for them. It's amazing to see them changing and I really think it's built my confidence

– Niamh, Year 10, Tavistock College
We want to share with the world our own heroes journey videos, going from school to school, bringing young people, teachers and businesses together. Follow us and be part of our quest.