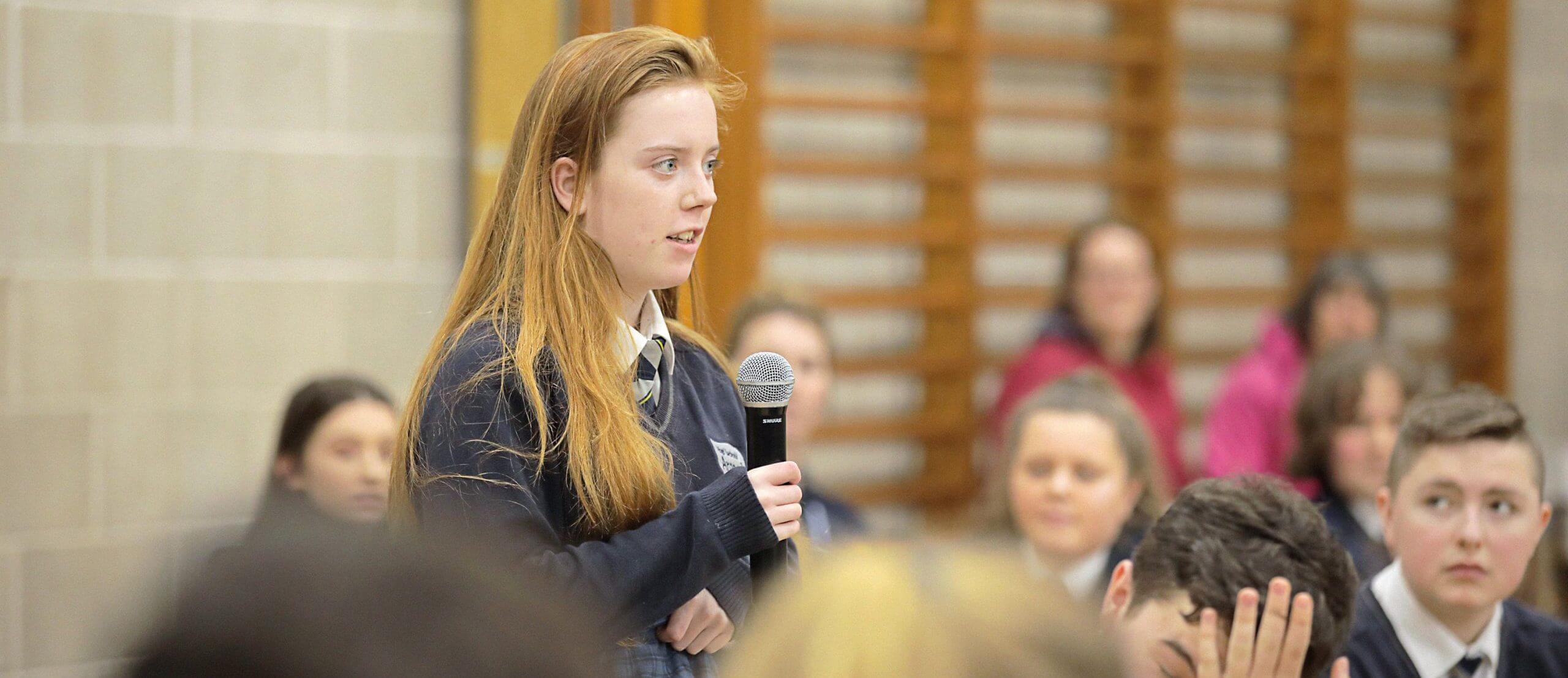 Who Am I
Who Am I is a very powerful day which lives long in the minds of young people.  Typically the programme is split into three 90 minute sessions.
Session 1 is the Comfort Zone in which the students reflect on the past helping them reflect on how they became the person they are. This session is a roller coaster as students are roaring with laughter one minute and deep in reflection the next minute.
Session 2 is the Stretch Zone when the students consider how the present could be so different if each person behaved differently. The activities are highly engaging as young people interact with others outside their normal friendship group.
Session 3 is the Panic Zone during which the young people imagine who they could be in the future, discussing dreams, hopes, goals and ambitions. The day is concluded when every student identifies and commits to making three positive changes to improve their future.
Outcomes
To provide an opportunity for all students to reflect on their past and consider why and who they have become today.
To provide a warm and psychologically safe environment for young people to express themselves about the struggles and challenges they have faced.
To encourage the students to work collaboratively in small groups in order to present a positive social experience with students outside their friendship circles.
To challenge young people to ask if and how they can make positive changes to improve their lifechances.
To inspire the students to aspire to a bigger and brighter future by encouraging them to consider and chase their dreams.
Don't take our word for it…
Your team were absolutely amazing and held Year 9 in the palm of their hands. Their enthusiasm, positivity and ability to develop such positive relationships with students is something to behold. Teaching staff who were present during some of the sessions were 'blown away' by the transformation they saw in some students and this is testament to the skill of your team.

– Julie Cadman, Deputy Headteacher, Cardinal Newman Catholic High School