Meet Steve
I'm Steve & joined HU ten years ago now after a totally different career change. I met Gray & Carlo and worked with them in a school in Bristol , I was hooked instantly. One by the amazing programme and two by the courage and strength of the young people during that day. Since that day I still stand back in amazement after ten years of being inspired by young people.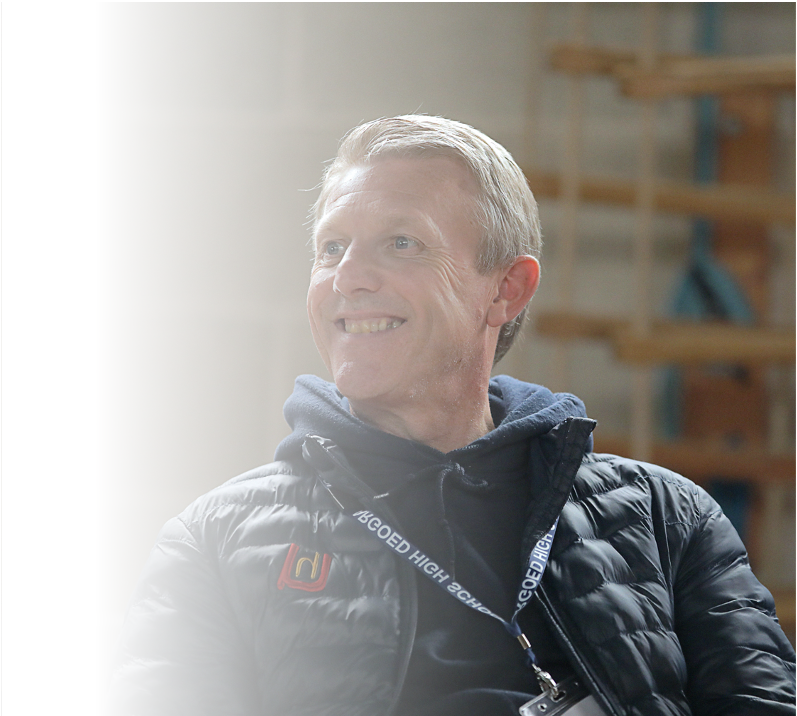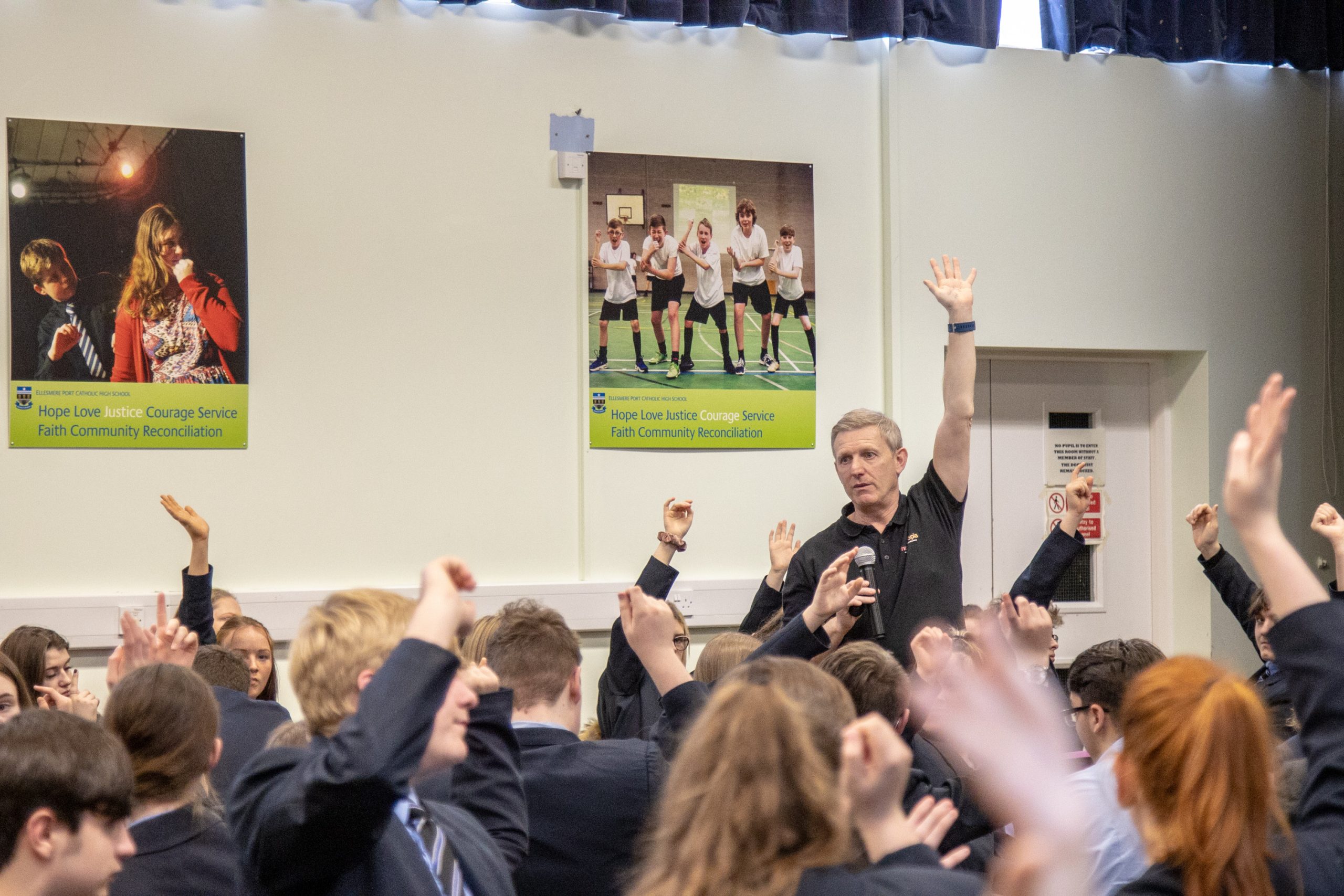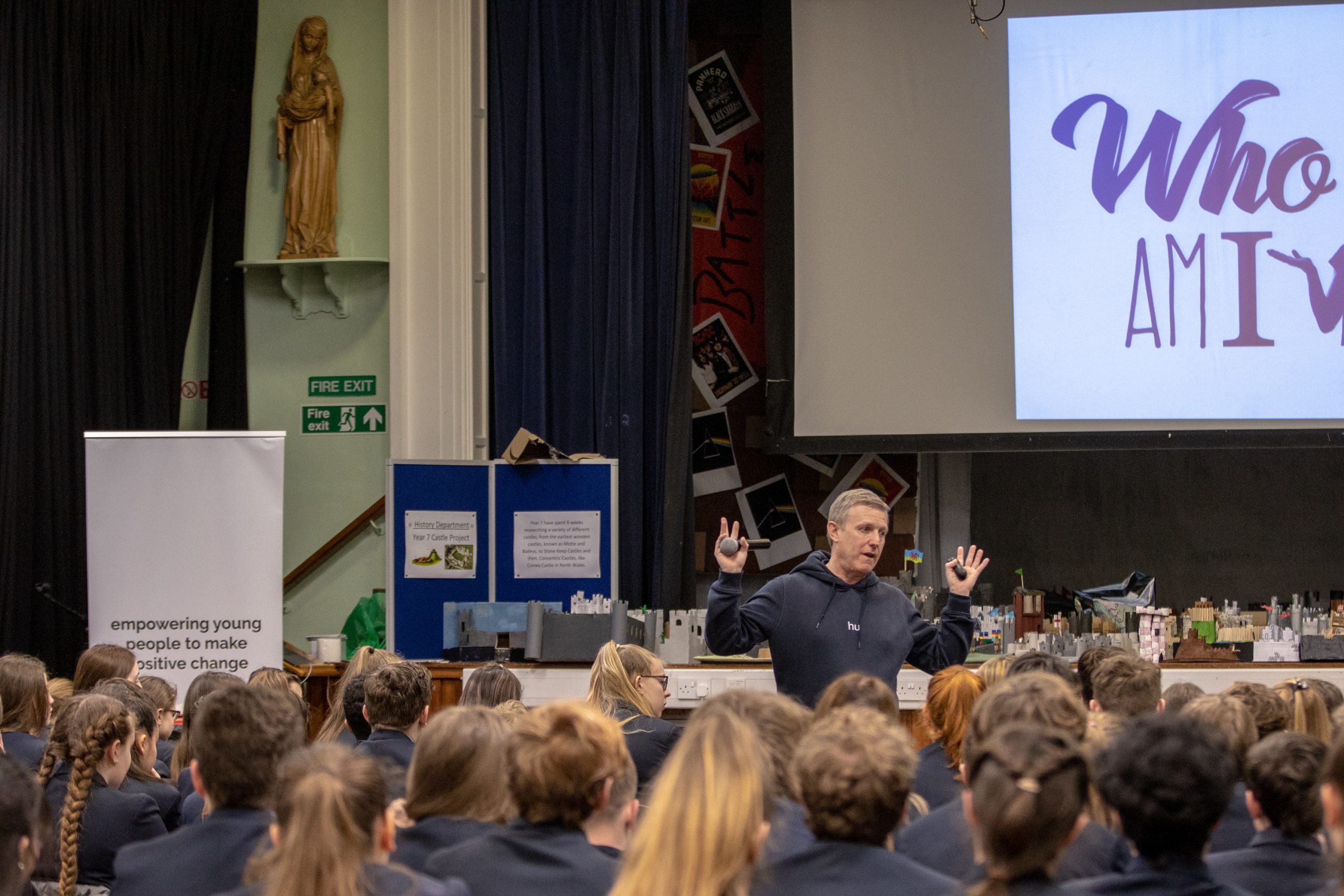 I try to be organised to the best of my ability, as I think it's key in all walks of life, I'm a real list and notepad person! It helps me also relax, when standing for five hours and talking to large audiences, organisation is an essential part of the job.
I have always loved people, all my jobs so far have been people based as I like to communicate as much as I can on a daily basis and learn from others. As a facilitator and a team leader , communication is a must , but my career path with HU has been the thing that's helped me the most.
Meeting so many young people on a day to basis who maybe haven't had the best starts in life the very least I can be is a smiley person. Our audiences give me energy every day with their courage and compassion for others. I truly believe if you give positive energy out it will come back to you , this is definitely the case with our audiences at HU.