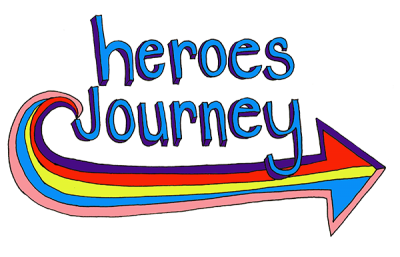 WHAT IS THE HEROES JOURNEY?
The Heroes journey, our nationally acclaimed volunteer programme, is designed to help young people develop essential life skills and to break negative cycles, in school with other students, teachers and at home with family. The heroes journey involved a young person joining team heroes, a group of students in their school who are committed to becoming good role models, 'Heroes' to the younger students and within their community.
How the humanutopia Heroes Journey makes heroes employment ready
The Heroes Journey enables all those who have the ambition to succeed, to do so. All heroes will have the ability to confidently apply and successfully obtain their dream job by volunteering onto our heroes journey. Heroes will do this by completing challenges, pushing themselves out of their comfort zone and working with peers in school and volunteering in the community.
UK employers are looking for the top 10 qualities in job applicants
1) Organise
2) Communication skills
3) Motivation
4) Qualifications
5) Job specific experience
6) Flexibility
7) Commitment
8) Passion
9) Inner strength
10) Innovation
humanutopia runs a student leadership programme which guides young people to self-direct their way to becoming employment ready and obtain soft skills that are lacking in our current workforce.
1) Become self sufficient
2) Know their strengths and have the right level of confidence
3) Be able to communicate and build a rapport with all types of people
4) Understand their path to search for their dream job
4) Gain interview skills
5)Obtain practical skills
6) Be able to identify what their transferable skills are
7) Gain workplace skills, plan and accomplish work tasks
8) Be able to individually contribute towards achieving common goals
9) Able to make career choices and have ongoing career management
10) Build a social support network to guide them throughout their career
11) Gain valuable work experience
12) Be able to demonstrate the ability to motivate themselves and others
13) Be adaptable to change
14) Understand and overcome the personal challenges they may face throughout their career
15) Be able to enjoy their career with job satisfaction
16) Be able to forward think
17) Be courageous
18) Become entrepreneurial
19) Understand how to continually develop professionally and personally
20) Stand out from the rest
21) Heroes develop skills through school organised activities
You will leave school at the end of the day as a new, better person
 Heroes training
Volunteering onto the programme
Supporting the delivery team with human utopia courses
Committing their own time to plan and deliver their own lessons with younger year groups
Delivering assemblies
Organising whole school human utopia themed weeks
Peer mentoring
Continue evaluation of own development
Volunteering in the community
Heroes can record and build their CV's based on activities they are organising. Within their first year of their journey heroes will build on their confidence and be able to conduct their own elevator pitch to sell themselves to future employers.
Why do we stand out from other student leadership programmes? We have a focus on inspiring others as well as giving heroes the opportunity to personally develop. They are our future of tomorrow, invest in your students.
Since 2004:
Over 25,000 heroes have volunteered
104 Summer Camps run by heroes for new year 7s
2015-16:
5,605 volunteer heroes
84,060 hours volunteered by young people
3,767 primary school students inspired